An internships program that approaches the realities of the sector
D-MAI Paris assists its students during their immersion in the professional world by offering them exceptional and prestigious internships, as well as the opportunity to assist the best makeup artists. Exigence, professionalism and creativity are essential to achieve a successful career in makeup.
Discover the world of artistic make-up through exceptional internships!
The D-mai Paris makeup school is a continuous support throughout your training. Getting you to learn excellent technique in daily lessons is not everything. Our plus: to offer you the opportunity of total immersion in the profession. Thanks to the notoriety of the school and its network, our students have access to make-up courses that take place in the context of major events and often of great artistic significance. These real-life situations will immerse you in the professional world of artistic makeup.
You will set off to explore the world of fashion, cinema or the show, benefiting from the supervision and support of your master of make-up training. Supporting and advising you is indeed the mission in which the entire D-mai Paris teaching team is committed.
Through these internships, you will be able to test your knowledge, acquire professional reflexes and touch the reality of the profession of Makeup Artist.
Whether it's the backstage of a fashion show, a film set or behind the scenes of a theater, you will be at the heart of the event to discover what makeup is in a real atmosphere of work: the technical constraints to be respected, the spirit of initiative to develop, the pace to follow… Immersion courses projecting you in prestigious places of creation and with great artists, this is one of the opportunities that is right for you offered as part of the professional education provided by the D-mai Paris school. Because professionalism and creativity are essential to the conduct and success of a career as a professional makeup artist.
Théâtre des Champs-Elysées : Une Cenerentola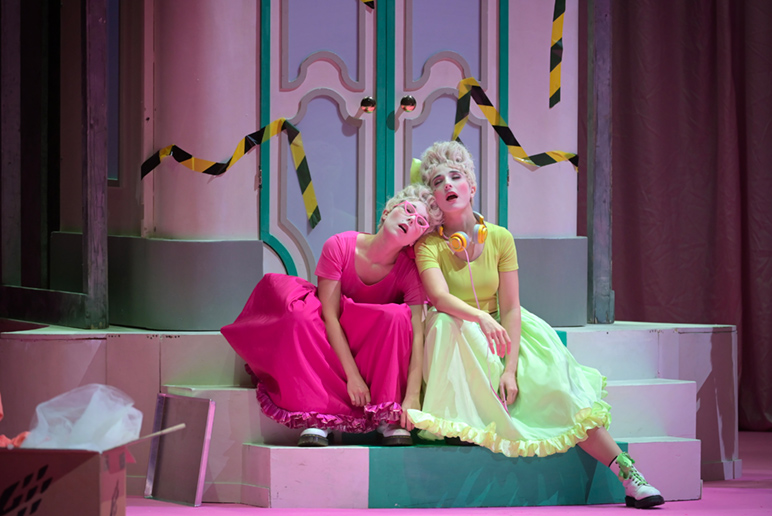 Directed by Daniele Menghini
Lead Makeup artist Karine Guillem
Internship completed in february 2022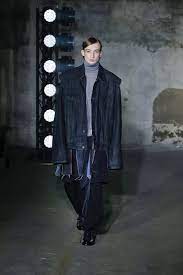 Autumn/Winter 2023-2024
Lead Make-up Artist Lili Choi
Internship completed in january 2023
Théâtre des Champs-Elysées : La Périchole
Directed by Laurent Pelly
Lead Makeup artist Karine Guillem
Internship completed in november 2022
Fashion Show Feng Chen Wang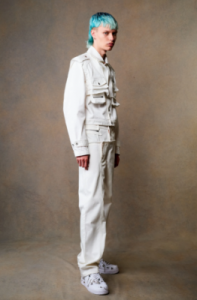 Autumn/Winter 2023
Lead Make-up Artist Tiziana Raimondo
Internship completed in june 2022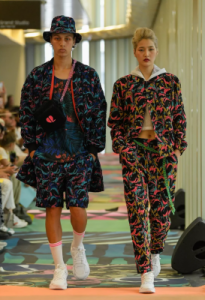 Spring/summer 2023
Lead Make-up Artist Agathe Mazzini
Internship completed in june 2022
IFM : Bachelor of Arts in Fashion Design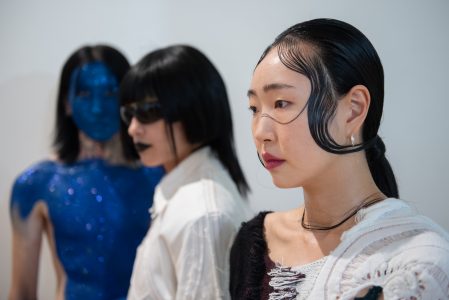 Lead Makeup Artist : Dmai Team
Intership completed in June 2022
Spring/Summer 2023
Lead Makeup Artist Camille Lutz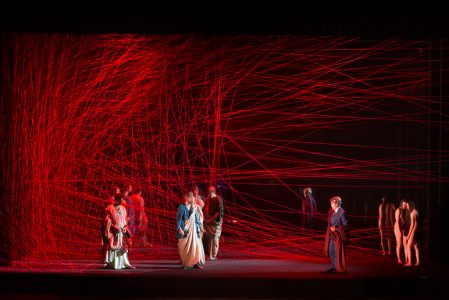 Directed by Damiano Michieletto
Lead Makeup artist Cecile Kreschmar
Internship completed in 2022
Lead Makeup Artist Aya Fujita
Intership completed in 2022
"Clara Luciani's video with Aya Fujita was a great experience. I was able to be independent and learn a lot about the profession, while being well supervised.
Thank you to Aya and the school for this project that I was able to attend."
Camille Lam, class 2021-2022
Spring/Summer 2020
Lead Makeup Artist Karim Rahman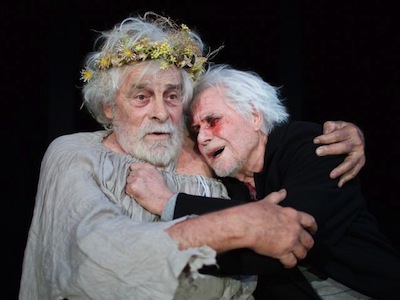 Directed by Georges Lavaudant
Lead Makeup artist Sophie Cailler
Internship completed in 2020
Lead Makeup Artist Aya Fujita
Intership completed in 2021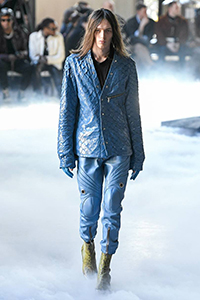 Autumn/Winter 2020
Lead Makeup Artist Karim Rahman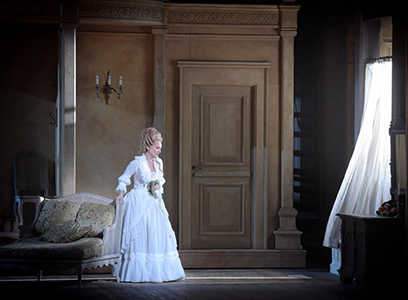 Directed by James Gray
Lead Makeup artist Karine Guillem
Internship completed in 2019
Autumn/Winter 2020
Lead Makeup Artist Karim Rahman
Fashion Show Angus Chiang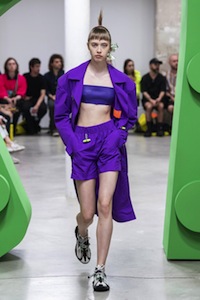 Spring/Summer 2020
Lead Makeup Artist Satoko Watanabe
Fashion Show Louis Gabriel Nouchi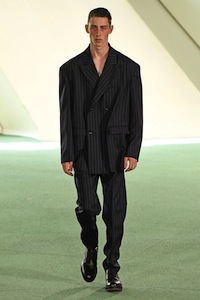 Spring/Summer 2020
Lead Makeup Artist Titziana Raimondo
Spring/Summer 2020
Lead Makeup Artist Carole Colombani
Spring/Summer 2020
Lead Makeup Artist Karin Westerlund
Directed by Pierre Schoeller
Lead Makeup artist Laure Talazac
Internship completed in 2018
Directed by Robert Carsen
Lead Makeup artist Karine Guillem
Internship completed in 2019
Fashion Show Angus Chiang
Fall 2019
Lead Makeup Artist Satoko Watanabe
Directed by Deborah Warner
Lead Makeup artist Karine Guillerm
Internship completed in 2019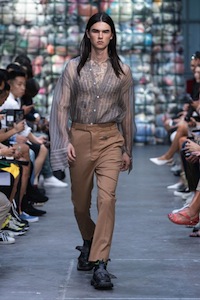 Spring/Summer 2019
Lead Makeup Artist Satoko Watanabe
Fashion Show Arthur Avellano
Spring/Summer 2019
Lead Makeup Artist Aurélie Deltour
Fashion Show SSS World Corp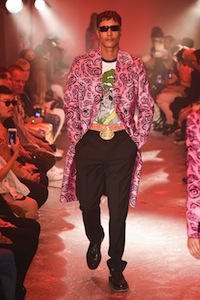 Spring/Summer 2019
Lead Makeup Artist Satoko Watanabe
Fashion Show After Homework
Fall/Winter 2018 2019
Lead Makeup Artist Manu Kopp
" It was an amazing experience to work on this show with the makeup artist Manu Kopp. The makeup was a natural skin without texture and quite thick eyebrows coloured in blue or red. Manu let us realized this makeup which gave us a real opportunity to express ourselves as makeup artist." – Virginie Delin, promotion 2017-2018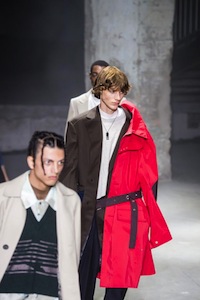 Spring/Summer 2018
Lead Makeup Artist Houda Rémita
Richard Strauss, Directed by Katie Mitchell
Lead Makeup artist Karine Guillem
Internship completed in Théâtre des Champs Elysées in 2019
Fashion Show Arthur Avellano
Fall Winter 2018 2019
Lead Makeup Artist Aurélie Deltour
"I had the opportunity to assist the make up artist Aurelie Deltour. We've started with a skin prep before concealing blemishes and the complexion. The make up was deliberately minimal and work very well with the Edgy Clothes. It was awesome." – Sohphea Yen, promotion 2017-2018
Christoph Willibald Gluck, directed by Robert Carsen
Lead Makeup Artist Karine Guillem
Intership  completed in 2018 at Théâtre des Champs Elysées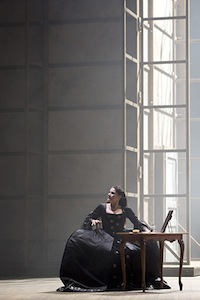 Georg Friedrich Haendel, directed by Christof Loy
Lead Makeup Artist Karine Guillem
Internship completed in 2018
" During my internship at the Théâtre des Champs Élysées; I helped the team of make-up artists in their organization, for the realization of different make-ups and poses of wigs. This led me to see different makeup techniques. This experience was very enriching." – Jade Pagès, promotion 2017-2018
Video clip Malik Djoudi – Cinéma
Film directors Clément Sibony and Marcel Hartmann
Lead Makeup Artist Sandrine Cano
Intership  completed in 2018
" I had the chance to assist Sandrine Cano Bock on the latest music video of Malik Djoudi with Cécile De France. It was an exceptional experience that allowed me to see the work done during a shoot, the importance of the lights on a stage … A rewarding immersion, thanks to DMai Paris. " – Caroline Alet, promotion 2017-2018
Fall/Winter 2018 2019
Lead Makeup Artist Houda Remita
"I discovered the backstage and the organisation of this event. I was in charge of the model list and also I did some skin prep to help the makeup team. This full immersion in the Fashion week with Houda Remita was really exciting and motivating!  " Anaelle Postollec  promotion 2017-2018
Fall/Winter 2018 2019
Lead Makeup Artist Karim Rahman
" Thanks to D-Mai, I had the opportunity to discover the organization of Andrew Gn's show and the amazing work of Karim Rahman and his team. The make up was simple with a very luminous and natural complexion. It was an unique, enriching and complementary experiment." – Sara Steiner, promotion 2017-2018
Fashion Show Junya Watanabe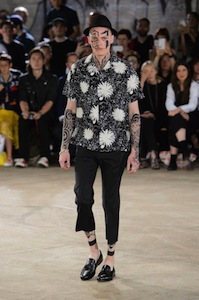 Spring/Summer 2017
Lead Makeup Artist Lili Choi
"A valuable and particularly interesting experience where makeup artist Lili Choi has generously taught us how to apply and draw fake tattoos on the models. A unique opportunity where I was able to apply everything we've learned at D-mai: precision, dexterity and creativity! " – Alice Gabbaï, promotion 2015-2016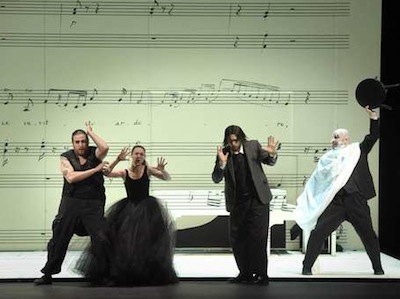 Gioachino Rossini, directed by Laurent Pelly
Lead Makeup Artist Karine Guillem
Internship completed in 2017
"I could not have imagined, without this internship, the impressive amounts of organization it requires. Being able to participate backstage and then see the magic unfold on stage was a new as well as unforgettable experience for me." – Alice Pontault promotion 2017-2018
Prima Donna: A Symphonic Visual Concert
Rufus Wainwright, directed by Francesco Vezzoli – featuring Cindy Sherman
Lead Makeup Artist Bernard Floch
Internship completed in 2015
"I've had the pleasure of assisting makeup artist Bernard Floc. My encounter with the artist, as well as the work that was done that day was an unforgettable experience on every level.  Thanks to the quality of the training that D-MaI offers rare opportunities such as these become possible." – Laetitia Sirex promotion 2014-2015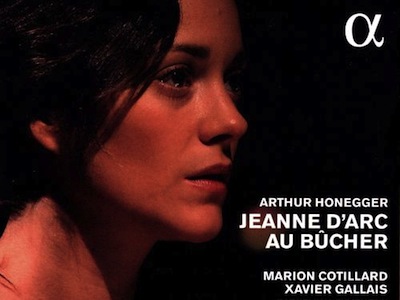 Arthur Honegger, directed by Jean-Pierre Loisil – featuring Marion Cotillard
Lead Makeup Artist  Sylvie Cailler
Internship completed in 2015
"My internship with makeup artist Sylvie Cailler was great and such an enriching experience because of the makeup that was done at the theatre. Thank you D-mai Paris for for this internship opportunity and Sylvie Cailler, head of makeup for this play." – Joanna Rivière promotion 2014-2015
Philippe Boesmans, directed by Joël Pommerat
Lead Makeup Artist  Laure Talazac
Internship at the Opéra Comique in 2015
Robert Schumann, directed by Georges Lavaudant
Lead Makeup Artist  Laure Talazac
Internship at the Opéra Comique in 2013
Love Circus, Les histoires d'A
Directed by Stéphane Jarny
Lead Makeup Artist  Miky
Internship at Folies Bergères in 2014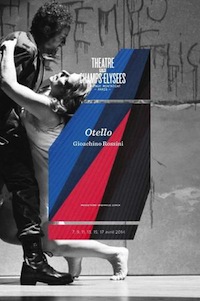 Gioachino Rossini, directed by Moshe Leiser and Patrice Caurier
Lead Makeup Artist Madeleine Rolland
Internship at the Théâtre des Champs Elysées in 2014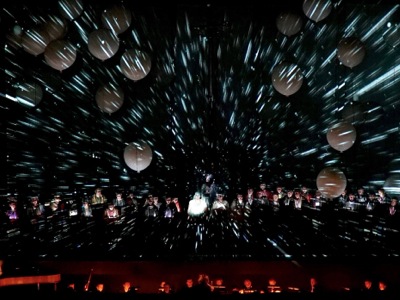 Haydn, directed by Fuera Del Baus
Lead Makeup Artist Sylvie Cailler
Internship at la Seine Musicale in 2017
"It was a unique immersion where the coordination between the different aspects of the show was key. Exigence and efficiency were required as well as a well-thought-out idea and preparation for the makeup of the soloists and choir . " – Mathilde Mendes promotion 2016-2017
Gioachino Rossini, directed by Jacques Osinski
Lead Makeup Artist Madeleine Rolland
Internship at the Théâtre des Champs Elysées in 2014
Il ritorno d'Ulysse in patria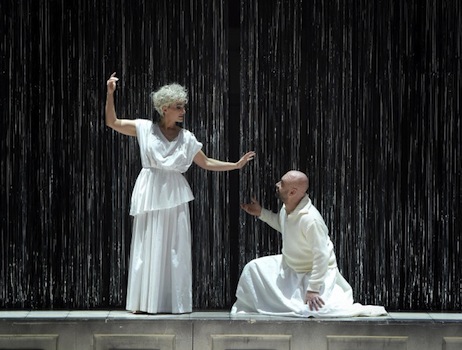 Monteverdi, directed by Mariam Clément
Lead Makeup Artist  Karine Guillem
Internship at the Théâtre des Champs Elysées in 2017
" I've had the pleasure of assisting the makeup team of the Théatre de Champs Elysées. It was a beautiful experience where I was able to better understand the makeup techniques of the theatre and the importance of a good organisation and team work." – Sarah Matthijnssens promotion 2016-2017
Dai Fujikuira, directed by Saburo Teshigawara
Lead Makeup Artist Coralie Dupouy
Internship at the Opéra Comique in 2015
Ferdinand Hérold, directed by Eric Ruf
Lead Makeup Artist Laure Talazac
Internship at the Opéra Comique in 2015
Claude Debussy, directed by  Stéphane Braunschweig
Lead Makeup Artist Laure Talazac
Internship at the Opéra Comique in 2014
Bellini, directed by  Stéphane Braunschweig
Lead Makeup Artist  Karine Guillem
Internship at the Théâtre des Champs Elysées in 2016
" During our internship on Norma from Bellini, it was the team of make-up artists who directly trained us. We participated with the body makeup, the lips and helped preparing the base to put the wigs, etc . Not one evening passed without us learning something new." – Léna Rogoff promotion 2015-2016
Richard Wagner, directed by Pierre Audi
Lead Makeup Artist  Karine Guillem
Internship at the Théâtre des Champs Elysées in 2016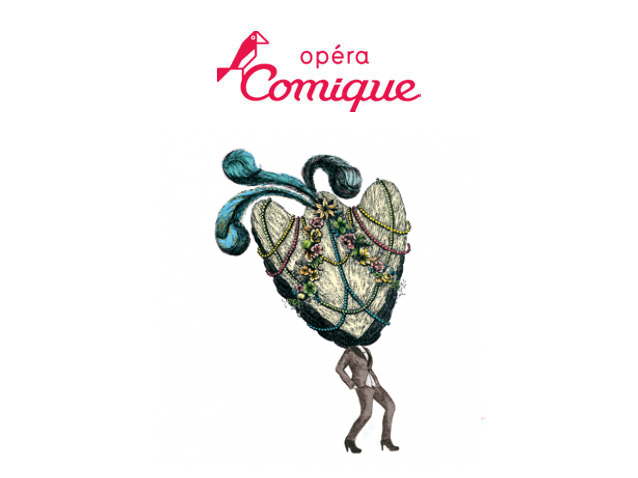 André Campra, directed by Robert Carsen
Lead Makeup Artist Laure Talazac
Internship at the Opéra Comique in 2015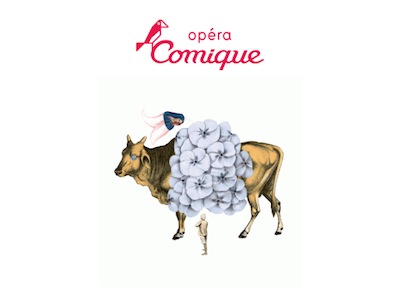 Léo Delibes, directed by Lilo Baur
Lead Makeup Artist Laure Talazac
Internship at the Opéra Comique in 2014
Jean-Philippe Rameau, directed by Robert Carsen
Lead Makeup Artist Laure Talazac
Internship at the Opéra Comique in 2014
Fashion Show Olympia Le Tan
Fall/Winter 2014-2015
Lead Makeup Artist  Karim Rahman
Fall/Winter 2014-2015
Lead Makeup Artist  Karim Rahman
Fashion Show Cédric Charlier
Fall/Winter 2014-2015
Lead Makeup Artist  Karim Rahman
Jean-Philippe Rameau, directed by Christian Schiaretti
Lead Makeup Artist Laure Talazac
Internship at the Théâtre des Champs Elysées in 2014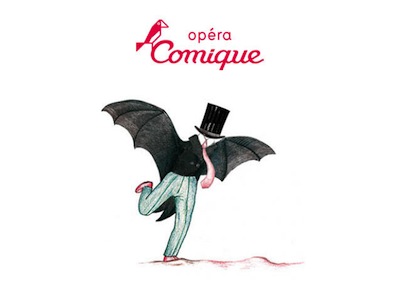 Johann Strauss, directed by Ivan Alexandre
Lead Makeup Artist Laure Talazac
Internship at the Opéra Comique in 2014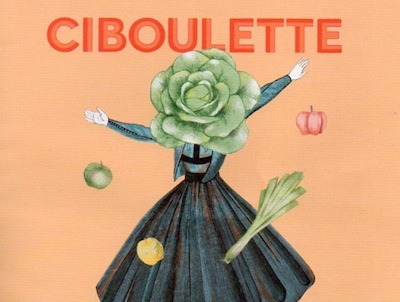 Reynaldo Hahn, directed by Michel Frau
Lead Makeup Artist Laure Talazac
Internship at the Opéra Comique in 2015
Fashion Show APC  – Internship Hairstyling
Spring/Summer 2015
Lead Hairstylist Sébastien Richard
Fashion Show Aganovich – Internship Hairstyling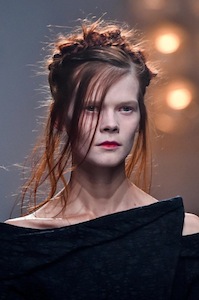 Spring/Summer 2015
Lead Hairstylist Sébastien Richard
Fashion Show Christian Wijnants – Internship Hairstyling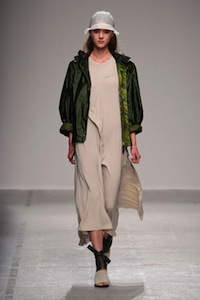 Spring/Summer 2015
Lead Hairstylist Sébastien Richard
Fall/Winter 2014-2015
Lead Makeup Artist Karim Rahman
Fashion Show Etam Live Show
Spring/Summer 2014
Lead Makeup Artist Karim Rahman
" I had the opportunity to do my first fashion internship on the Etam Live Show with Karim Rahman. I found myself in the heart of a huge and widely broadcasted show, with more than 80 models to makeup. I had a incredible chance to live that experience ! " – Camille Lousson promotion 2013-2014